POLISHING-SANDING MACHINERY
---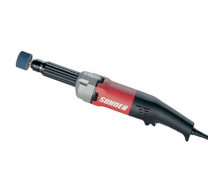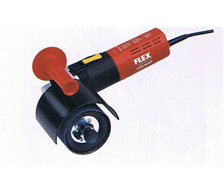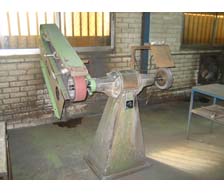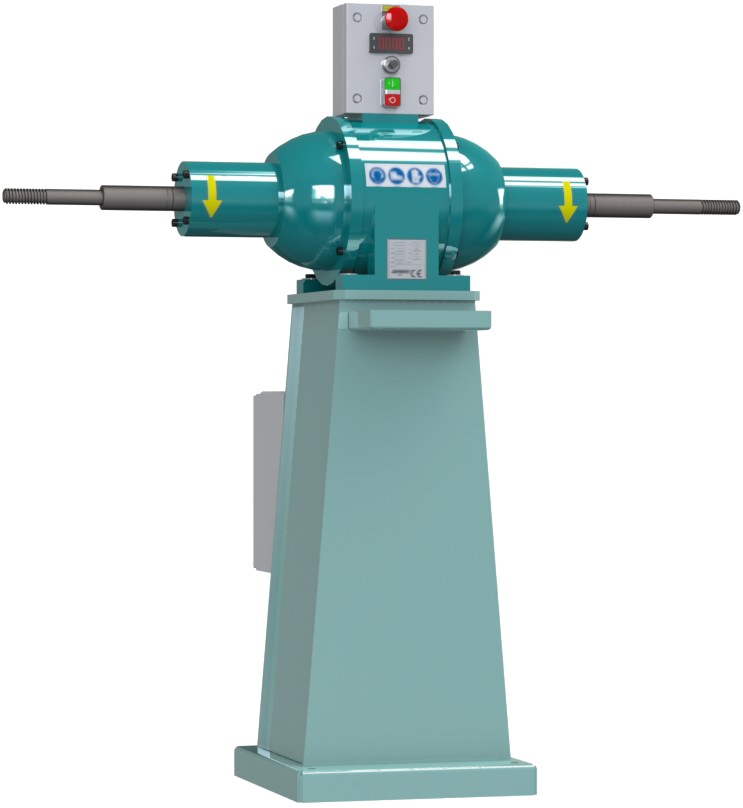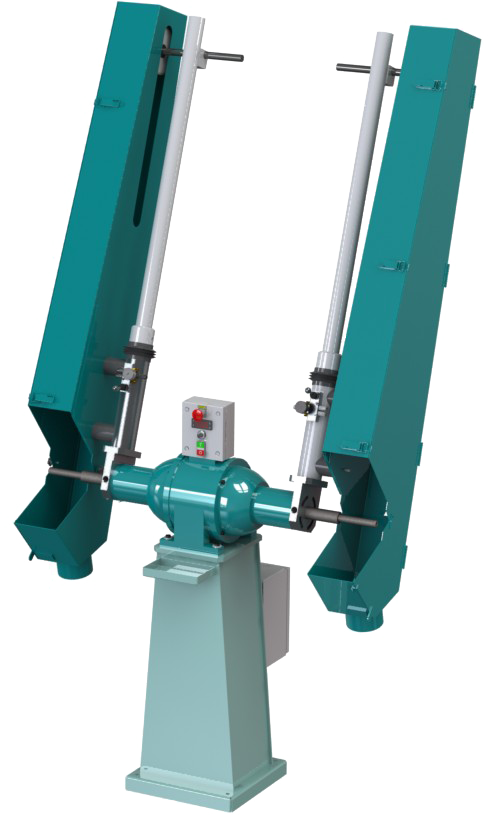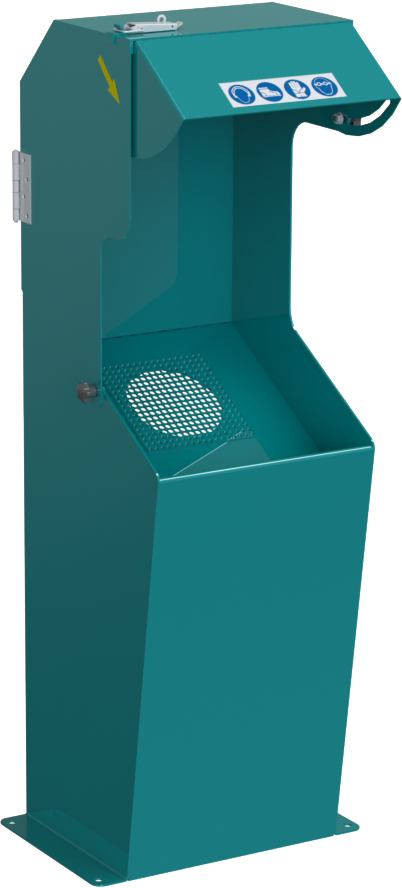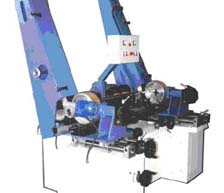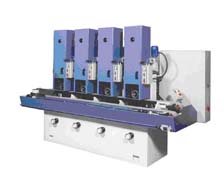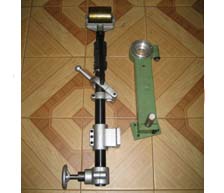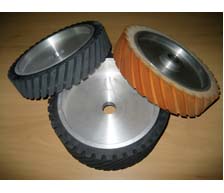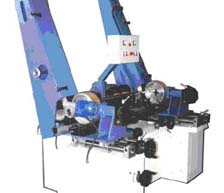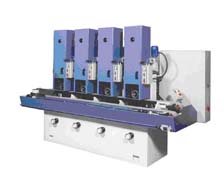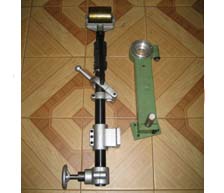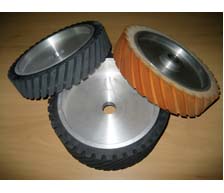 USK Suhner Grinder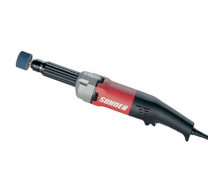 ---
Manual grinder-polisher, model USK 6-R. Technical data: 2,800-5,800 rpm; 1,530 W; 3 kg weight. Ideal for on-site work or for work on bulky workpieces that cannot be handled by hand.
---
Documentation
Download Information
Satin finisher LP-1503-VR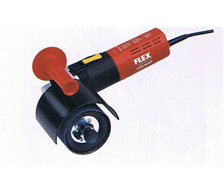 ---
Satin finishing machine for sanding or satin finishing of flat surfaces. Technical data: -Variable working speed between 1.200 and 3.700 rpm -Pulley width: 100 mm (keyway) -Metric 19 -1.200 watts -3,1 kg Ideal for work on large surfaces Can work with brush or sanding belt, abrasive mesh or mixed.
Polishing machine-TZ-arm-hood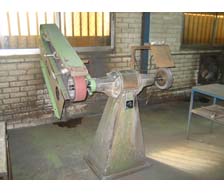 ---
Example of an old machine, still in use, incorporating 1 belt tensioning arm with protective hood, and a polishing disc with its protective screen.
Polishing machine S-60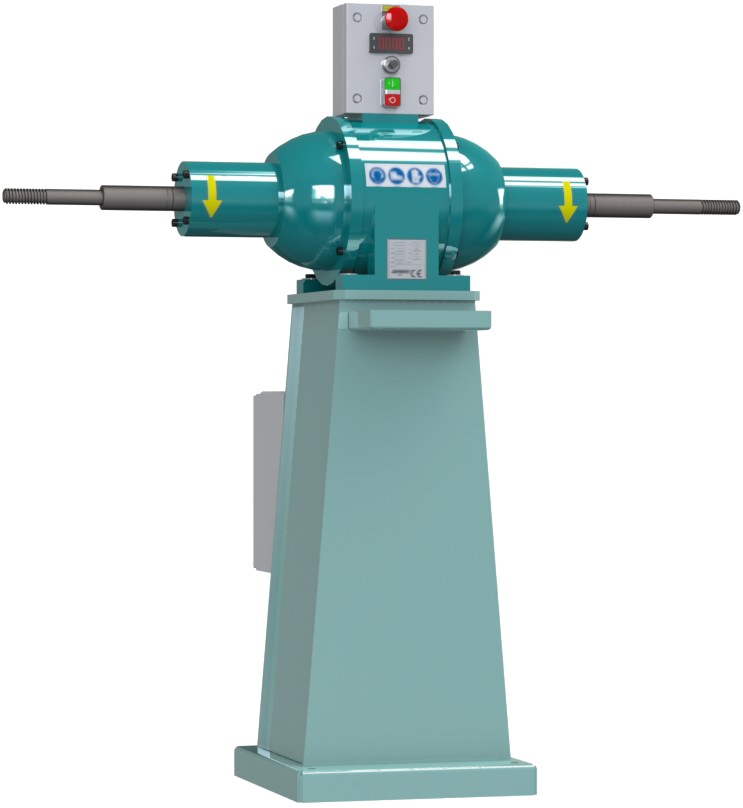 ---
Polishing machines from 0,25 HP to 15 HP, with one or two motors per bed. Possibility of equipping them with a tensioning arm for sanding belts or endless abrasive mesh. On request, they can be supplied with guards for the disc or for the tensioning arm, with electric starting and protection cabinet and micro" open door detection system and with emergency mushroom or three-star switch. Meet all CE regulations relating to machinery"
S-60-SM Sanding Machine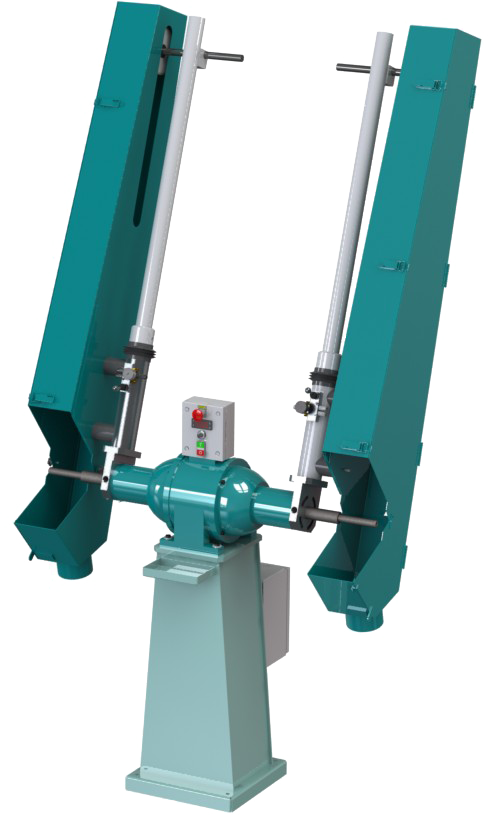 ---
Example of polishing machine with 2 tensioning arms for sanding or abrasive mesh, with protection guards incorporating a micro" open door detection system and an electric start-up and protection cabinet. Complies with all CE regulations regarding machine safety."
CAP model hood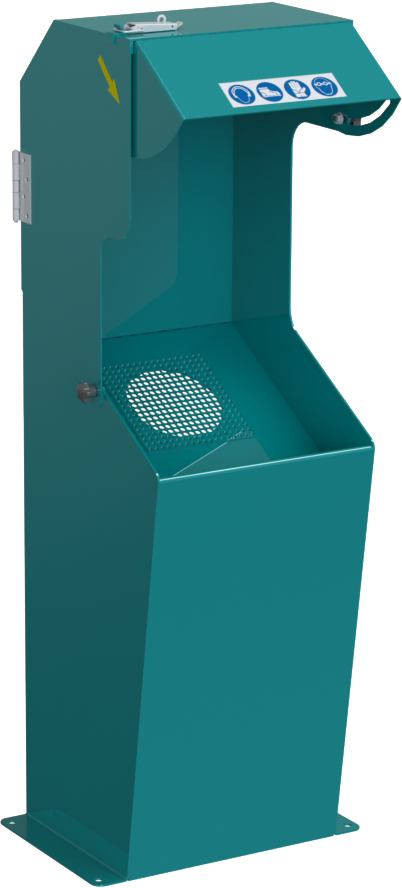 ---
Waste collection hood to be incorporated to a suction system for polishing machines. Designed for work with large pieces or long profiles.
Plane Sander II
---
Automatic machine incorporating 1 head of tensioning arm for sanding + 1 head for polishing or satin finishing pulley. Working width 150 mm. Useful height 200 mm. Very economical. Available in all possible combinations of arms and heads, as well as in other working widths.
Round tube sander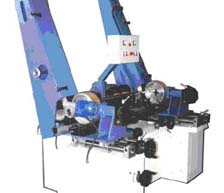 ---
Machine designed for polishing - sanding - satin finishing of round tubes. Manufactured for tubes from 10 mm to 200 mm. The feed speed is adjustable.
Plane sander I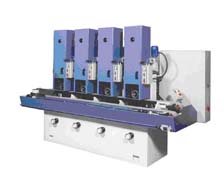 ---
Automatic machine for plane sanding. These machines are manufactured from 1 to 8 heads, being able to introduce mixed systems (e.g. 2 sanding arms + 1 polishing arm). Sanding arms can also be designed, which can be replaced by polishing discs (only by removing the rubber belt pulley). The working width is up to 300 mm, with useful height up to 250 mm.
Tensioning arm and support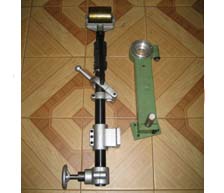 ---
Accessories for polishing machines. Tensioning arm to hold an endless belt, sandpaper or abrasive mesh. The support is necessary to attach the arm to the polisher. For the old TZ, we incorporate the accessory "TZ coupling"
Tension pulleys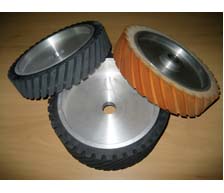 ---
Pulleys necessary for working with endless belts, either sandpaper or abrasive mesh. They work together with the tensioning arm to act as a pulley. There are aluminum-rubber pulleys, in different shore hardnesses; 40 - 60 - 80 There are aluminum-vulcoyan pulleys, in hard, semi-hard and soft. Diameters and thicknesses to choose from, depending on the belt size to be used.
POLISHING and POLISHING PRODUCTS
---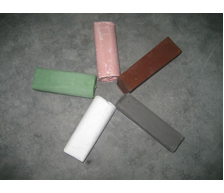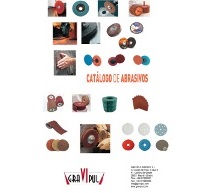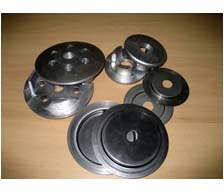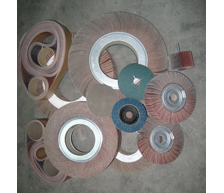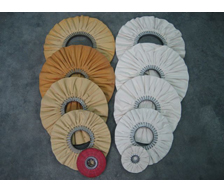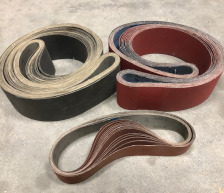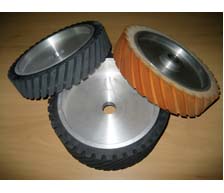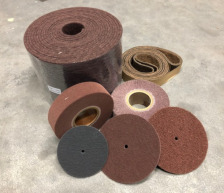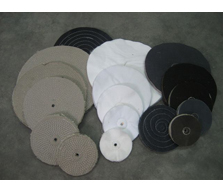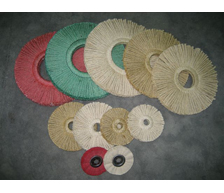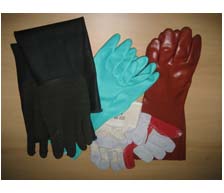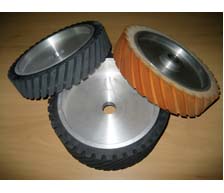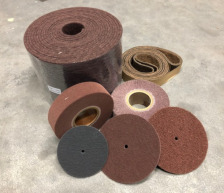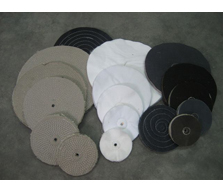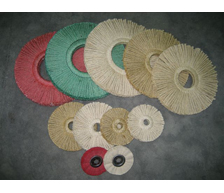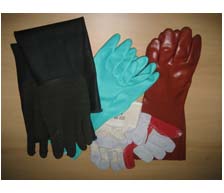 polishing pastes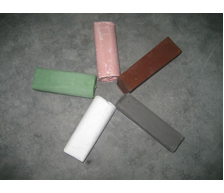 ---
We have the widest variety of polishing pastes available in the market for iron, steel, stainless steel, brass, copper, aluminum, stone, methacrylate, etc. The variety of their chemical components and amounts of abrasives, makes them have different colors pink, green, brown, white, black.
Abrasives Catalogue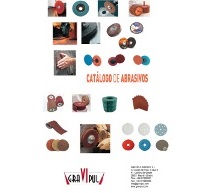 ---
Download our new catalog of abrasives and EPIS, (cutting and grinding discs, fiber discs, Trizat, sanding brushes, abrasive mesh, Velcro discs, quick change discs, sanding belts, etc.) Specialized in products for aeronautics and paint shops.
---
Documentation
Download Information
Brush centering devices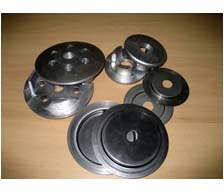 ---
Centerers for brushes and polishing discs, in sizes 76, 80 and 130 mm. They are manufactured in deep-drawn sheet metal or cast aluminum. Also available for sanding brushes with 100, 132 and 152 mm bore.
Sandpaper brush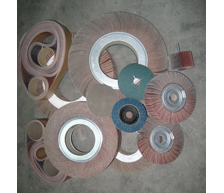 ---
Available in grits 36 - 40 - 60 - 80 - 100 - 120 - 150 - 180 - 220 - 320 - 400. In sizes 165x25 or 165x50; 250x25 or 250x50; 300x50 or 300x75; 350x60. Also sanding brushes with 6 mm shaft, from 20x20x6 to 80x50x6. Keyway brushes for sanding machine in sandpaper or sandpaper+abrasive mesh.
Ventilated disc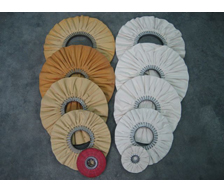 ---
Disc with wavy shape available in resin-impregnated or natural material. Available sizes: 115x19; 150x19; 250x80; 300x80; 350x80; 350x130; 400x130 Also available in mixed fabric + sisal rope: 120x19 and 300x80.
Sanding belt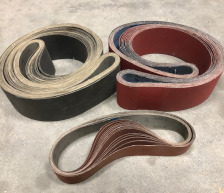 ---
Endless sanding belts, of all grits between 36 and 600 and of any size; with lowered joint or with Atesta joint, with Teflon backing. For sanding various materials, iron, steel, stainless steel, brass or aluminum. For manual or automatic machines. In various qualities: corundum, zirconium, compacted grit, ceramic grit, cork.
tension pulleys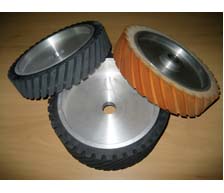 ---
Pulleys whose purpose is to forward the sanding belt on the tensioning arms. Available in aluminum-rubber, in different hardnesses of shore 40, 60 or 80, in natural or synthetic quality. Also in aluminum-vulcoyan, hard, semi-hard or soft. Choice of diameter and thickness.
Abrasive mesh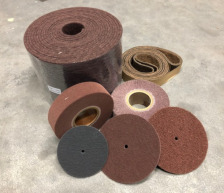 ---
Brushes, discs, rolls, belts, etc., in abrasive mesh (also called non-woven). It is known as "Scoth" in 3M nomenclature. Available in coarse, medium, fine, very fine and ultra fine qualities. Rolls of 10 meters x 250 mm wide. Brushes with keyway for satin finisher, in abrasive mesh or mixed with sandpaper 200 mm diameter full sheet discs, in very fine or coarse Ventilated discs, 250x80, 350x130. Flaps for metalwork, in 200x50; 200x70 or 200x100.
Rag disc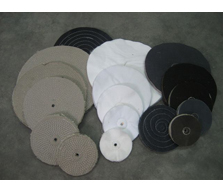 ---
Persimmon discs, full sheet or sewn. Sisal-kaki discs, (cloth + rope) White discs for polishing (sheet) Flannel discs for polishing (cotton) Available sizes: 100,120,150,200,250,300 They are used in traditional manual polishing works, goldsmiths, silversmiths, etc.
Sisal brush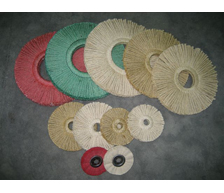 ---
Hard or soft sisal brushes, impregnated or non-impregnated. Sizes: 150x19; 200x35; 250x80; 300x80; 350x80; 350x130. Different impregnations according to required hardness: yellow, green or pink. Wasp 350x130 wasp brush for automatic machines
protection gloves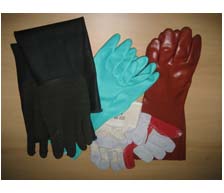 ---
Gloves for jobs requiring additional protection, both mechanical and chemical. We have gloves for polishers, in reinforced leather; for chemical baths, in neoprene, nitrile or PVC. Also anti-abrasion gloves for blasting booths, to be able to work with different types of abrasives.