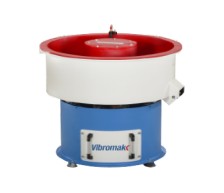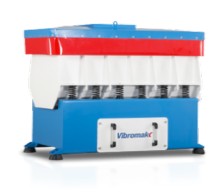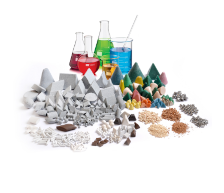 Vibro without discharge straight bowl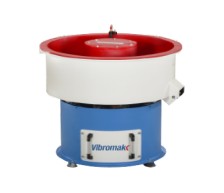 ---
It is the most simple of our vibration machines. It consists of an eccentric motor and a working tank in Polyurethane, without automatic unloading system. Of greater useful capacity than their counterparts with unloading, but with the impediment that the pieces must be removed by hand or by means of a magnetic separator, (which is sometimes an advantage...). Its capacities are from 6 to 2,500 liters.
---
Documentation
Download Information
Linear Vibro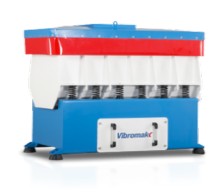 ---
When, due to the dimensions of the part, the rotary vibrator is not enough, the rectangular vibrator has to be used. It is a very convenient machine for large and/or long and sensitive parts, being able to be treated even in independent compartments, to avoid the collision between them (this is the way our customers are working in aeronautics at the moment). We have a great variety of machine sizes and capacities. There are systems with discharge and without discharge.
---
Documentation
Download Information
Ceramic Consumables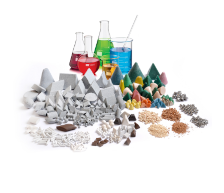 ---
In stone aging, (natural, heterogeneous finishes, simulating the natural aging of the stone), ceramic abrasives are used to avoid breakage of pieces, in those that are larger than 20x20. In smaller sizes, the work is done stone against stone, only with water, without any chemical product.