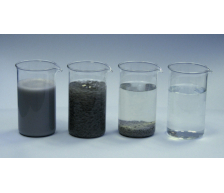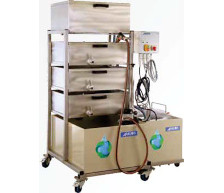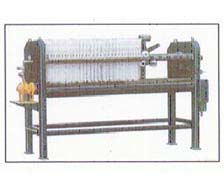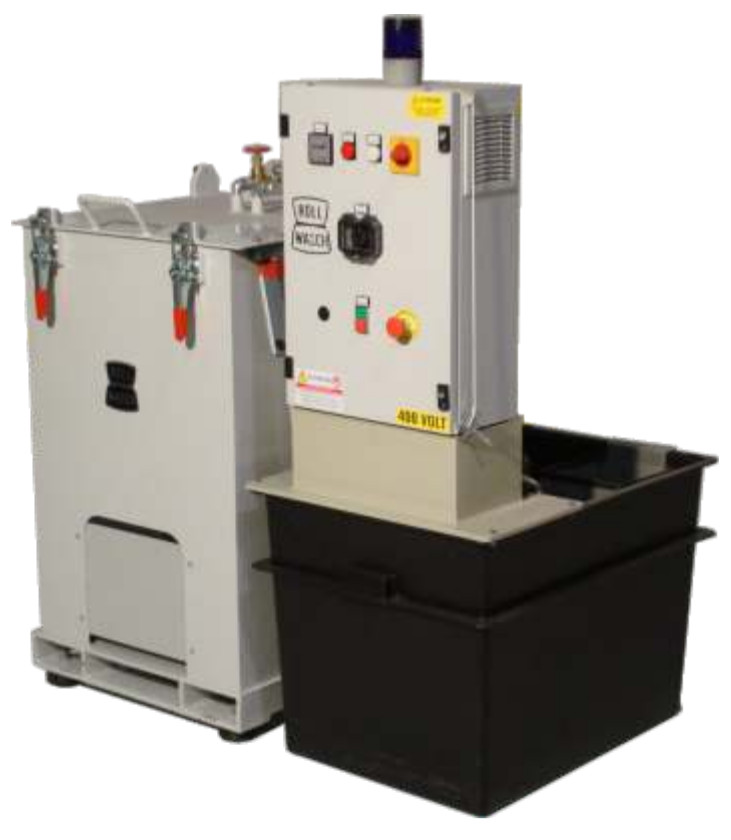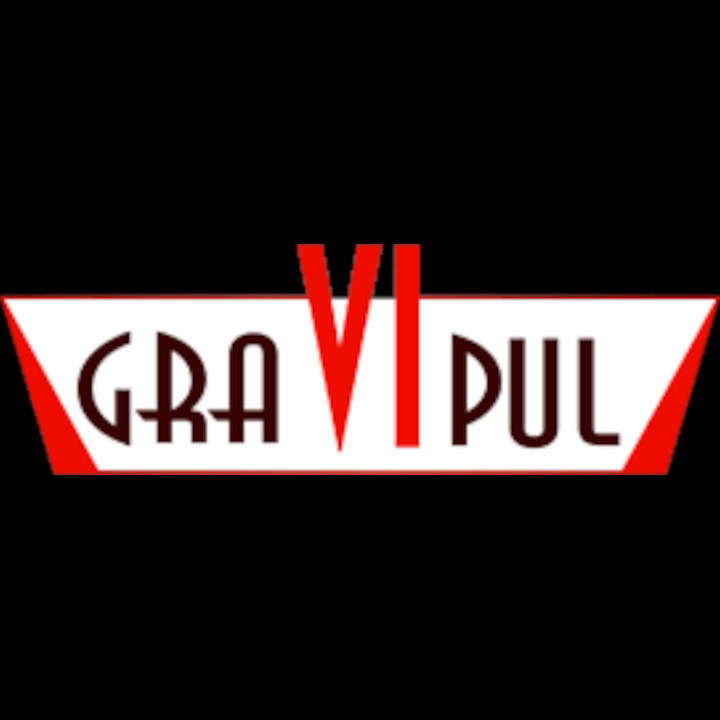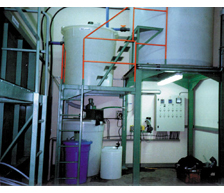 Water purification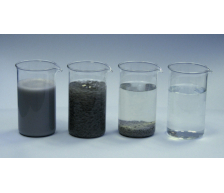 ---
There are several systems for sludge separation in wastewater: by centrifugation, physical-chemical treatment, cascade, filter-press, etc. Contact us and we will make a personalized study of your situation and requirements.
Cascade Wastewater Treatment Catalog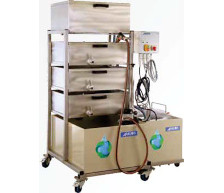 ---
Recycling system for wastewater from the vibros, consisting of several cascades, where suspended solids are decanted. Capacity from 60 to 80 liters/hour. See dimensions in the catalog
---
Documentation
Download Information
Filter press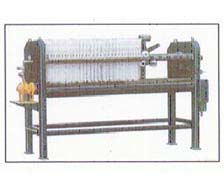 ---
Wastewater treatment plant and equipment: Filter presses
Wastewater recycling system for vibration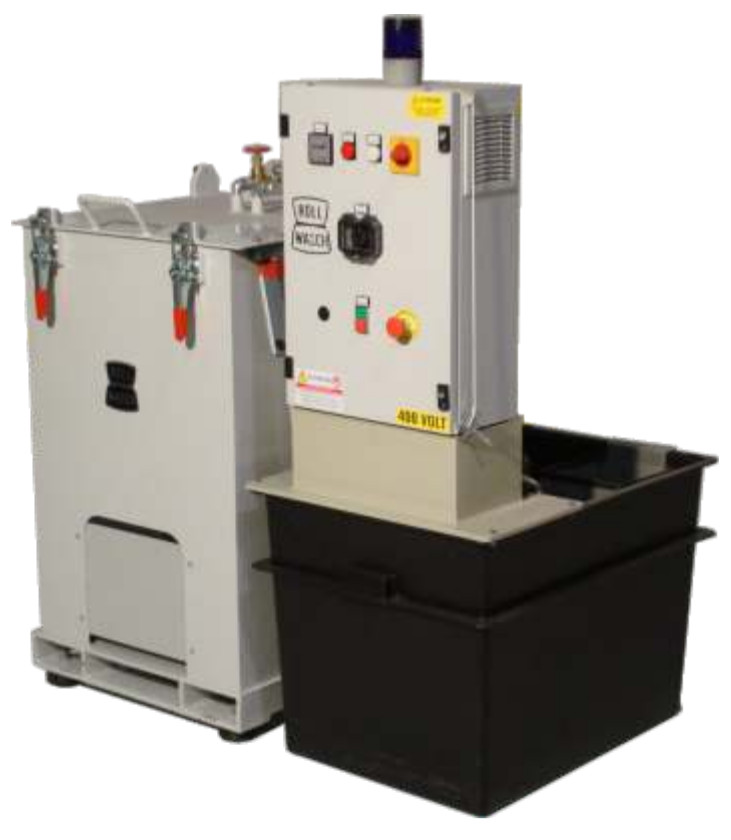 ---
It consists of a compact, space-saving equipment based on the separation by centrifugation of the sludge from the vibration.

The water coming from the vibros, arrives to a lung tank, we pump it to the centrifuge, and after adding the appropriate flocculant, by means of the rotation of the basket at 3,000 rpm, we produce the separation of the solids from the liquid. The solid is collected from the basket itself and the liquid passes to a tank from where it is pumped again to the vibration machine, (to one or several..., depending on the capacity of the system).
Wastewater recycling system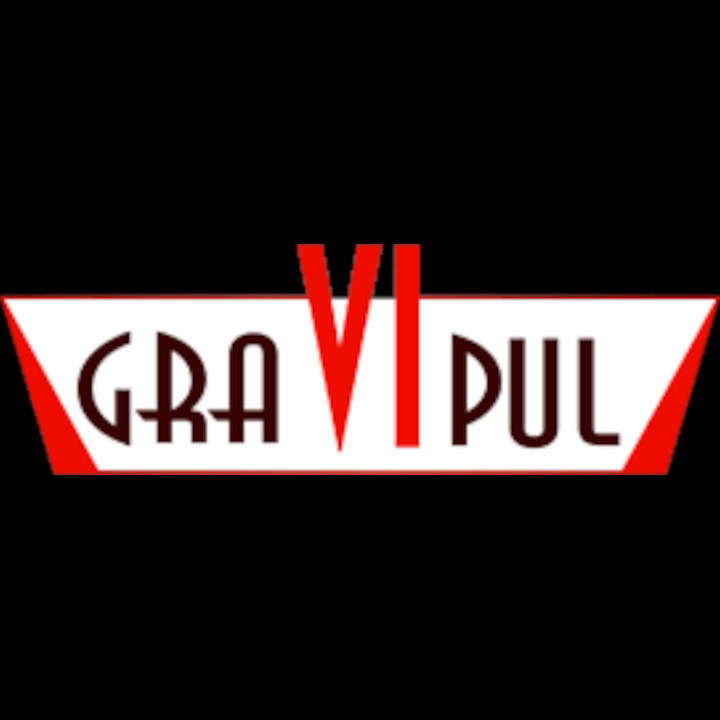 ---
Wastewater treatment equipment: Wastewater recycling system
Physical-chemical treatment plant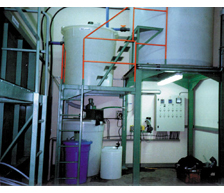 ---
We design purification systems for most of the industries: galvanic, vibration, car wash, petrochemical industry, tanning, textile industry, graphic industry, mechanized industry, stamping, phosphating, electropolishing, anodizing. With these procedures we obtain the reduction of COD, surfactants, solvents, sulfates, nitrates, fluorides, oils, phosphates, heavy metals, alcohol..., as well as a total decolorization. Our treatment plants perform physical-chemical separation treatments.